====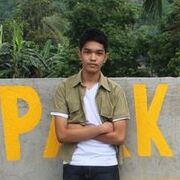 - "Ano ba yan, James..." ====
(Donne commenting on James' actions)
You know?
Name: Donne Lorenzo C. Ros
Birthday: May 27, 1995
Achievements:
Suplado Award
Top 5 in Simulation (I don't know which examination)
UPCAT Qualifier (Advance much?)
Hobbies:
Computer Gaming
Guitar Playing
Soundtrip
Talents:
"I CAN DO EVERTHING"-Donne Ros
Description:
"I am lazy, I don't care, who cares, and I'm IMBA"-donne
Quotes:
"Step off the grass"
"Knock Knock, Who cares?"
"Aanuhin pa ang babaeng hot, kung natikman na ng lahat?"