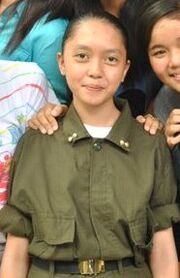 - "Oy, James!"
- (Mae calling James when she wants to tell him something)
You Know?
Name: Richelle Marie Balbuena Legaspi
Birthday: February 5,1996
Achievements:
Naging Honor student noon
CAT officer
Hobbies:
Matulog :D
Talents:
wala :l
Description:
Long hair (literally)
Quotes:
"It is only with the heart that one can see rightly; what is essential is invinsible to the eye"
Ad blocker interference detected!
Wikia is a free-to-use site that makes money from advertising. We have a modified experience for viewers using ad blockers

Wikia is not accessible if you've made further modifications. Remove the custom ad blocker rule(s) and the page will load as expected.